Bitdefender
GRAVITYZONE EMAIL SECURITY
Multi-layered cloud-based email security for your organizations and MSPs.
Adds essential threat prevention to standard Office 365 deployments.
Stop email fraud before it succeeds
With GravityZone Email Security organizations benefit from complete business email protection that goes beyond malware and other traditional threats such as spam, viruses, large-scale phishing attacks and malicious URLs. It also STOPS modern, targeted and sophisticated email threats including Business Email Compromise (BEC) and CEO fraud.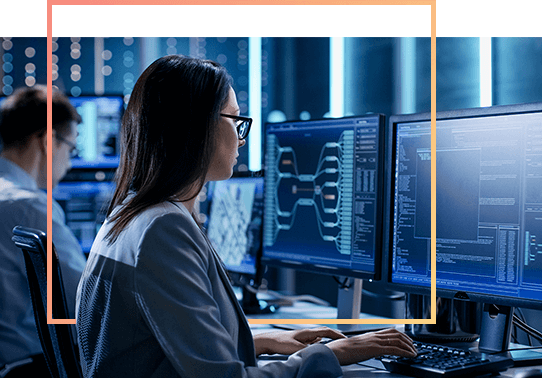 Unparalleled Threat Protection
Complete technology stack for accurate protection from known, unknown and emerging email security threats.

Protection against CEO Fraud/ Business Email Compromise
Detects threats that don't involve malware, such as credential phishing and impostor email.

Multiple Scanning Engines
Traditional signature-based and behavioral AV engines combined to automatically safeguard against new malware packaging techniques.
Complete control over mail flow
A powerful policy engine enables control over email delivery and message filtering based on a set of attributes, including size, source, destination, keywords, and more.
Comprehensive visibility, data protection and compliance
10.000+ Algorithms
Time-of-click protection
Outbound filtering
Filters and controls content in outbound messages.
Advanced mail routing engine
Email security architecture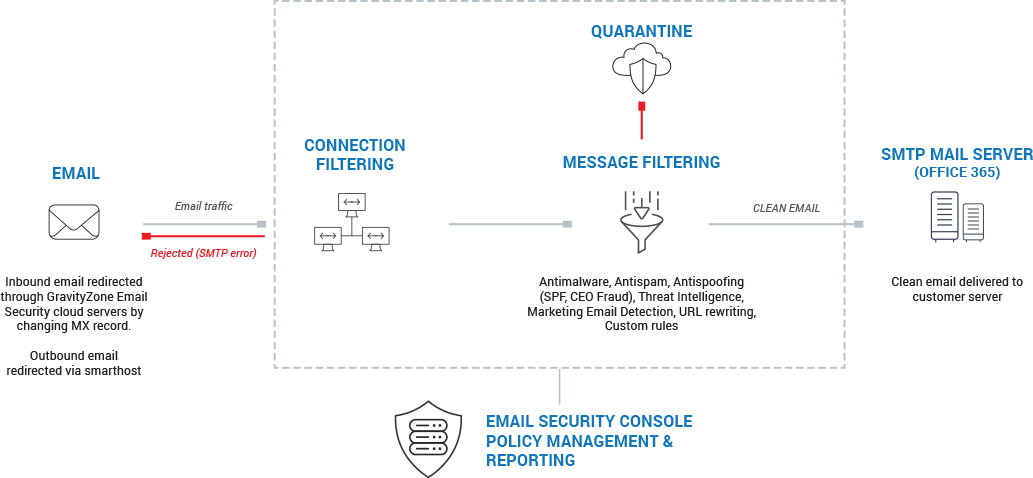 GravityZone Email Security is available with GravityZone the cloud console.
REQUIREMENTS
> Change MX records to re-route inbound email through Cloud Email Security servers.
> Configure smart hosts to re-route outbound email through Cloud Email Security servers.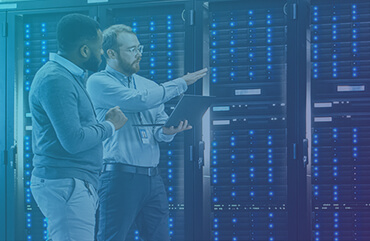 GRAVITYZONE EMAIL SECURITY DATASHEET FOR ENDPOINTS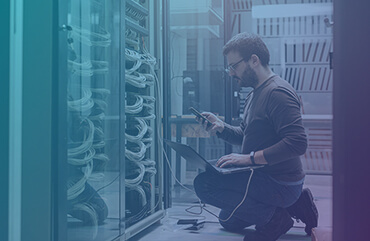 GRAVITYZONE EMAIL SECURITY DATASHEET FOR MSP
Email security architecture
Still have questions?
Whether by phone, web, chat or e-mail, our dedicated support team is here to assist you with installation, deployment and any other questions you might have.